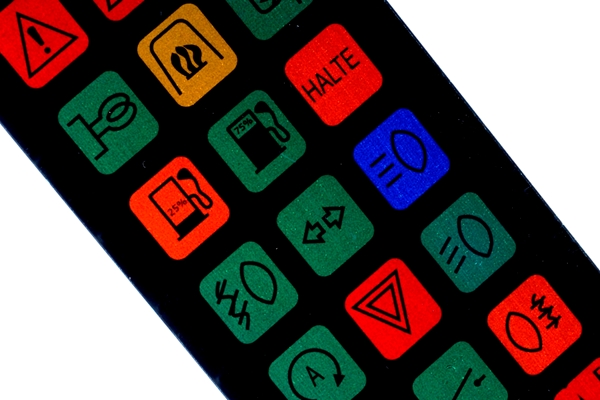 Cases
We would like to present you some cases of solutions and applications which have been realized by HighTech Label Engineering:
Electroluminescent IML labels
In-mouldlabelling is a technique for decorating plastic parts and products. We developed and engineered a multicolor electroluminescent IML label which can be integrated in plastics by injection moulding. This innovation enables luminescent plastic products in one production step!


IML label solutions with security tags
For brand owners it is very important that fake products can be distincted from real. We developed a multi level solution in one IML label with different visible features that cannot be copied easily and security tags which can only be detected by a special electronic device.


Light emitting decals for application under clear powdercoating
In co-operation with TNO/Holst Centre we developed a light emitting decal which can be applied under powdercoating. The aim is to get a durable, shockproof and reliable solution for lighting on a bike. We even managed it to realize a intelligent version with "touch", movement detector and several other features. Nice examples of printed electronics.


Customer specific IML labels
Often we receive request for special combinations: IML labels for polystyrene, ABS or special types of polyester. For those customers we develop working combinations of inks, foils and the specific granulates. Those IML solutions are always applied in our injection moulding machine. The samples are tested on adhesion (standard) and depending on the application on outdoor-stability, dishwasher resistance, etc.


Decorative decal solution for Philips Senseo
Often padprinting and direct silkscreen printing are considered as the only solutions in decoration plastics products. We developed a special, ultra thin decal which can be applied dry on a plastic product. It has excellent adhesion on polypropylene (ok after long dishwashers proof) and a high quality look.